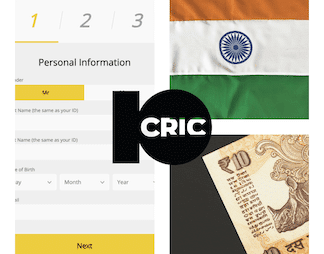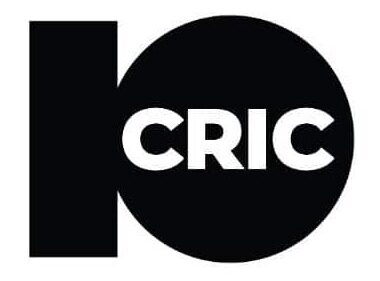 According to our 10Cric review, it is one of the most popular betting websites that is available in India. Compared to the other sites, it focuses more on cricket and is 100% safe to use. It is also user friendly and easily accessible. With access to local payment methods like Paytm & PhonePe, 10Cric has become pretty popular among Indian bettors. 
Visit 10Cric
Read Full Review
10Cric mostly deals with Cricket and that is the primary reason the bookmaker is widely popular in the Indian subcontinent among cricket lovers. You can use 10Cric for sports betting as well as online gambling games.
Betting on 10Cric is super easy and you just have to follow a few steps to create an account and start betting.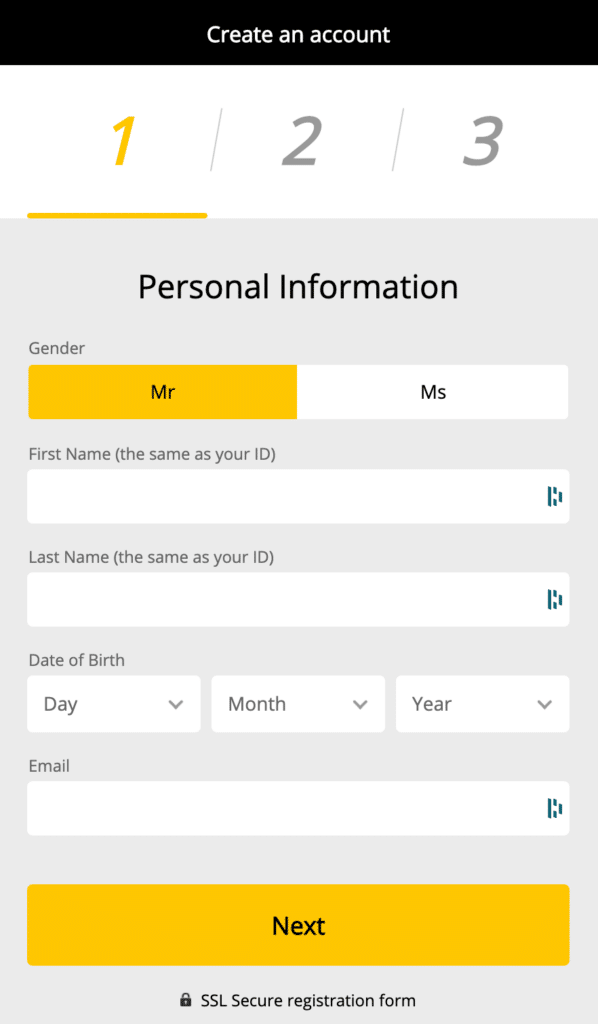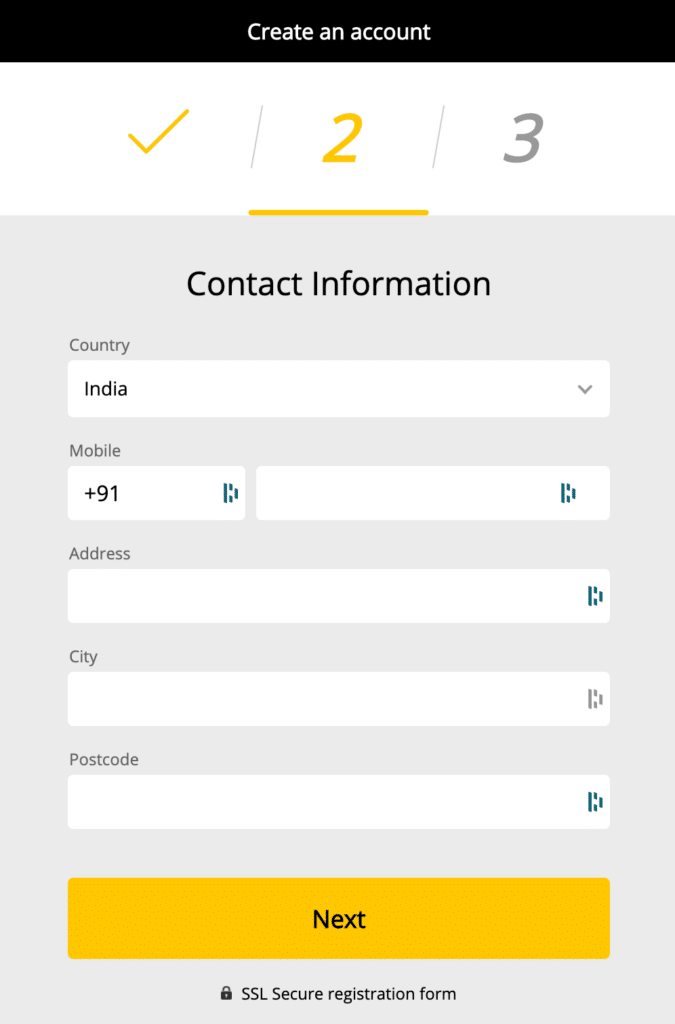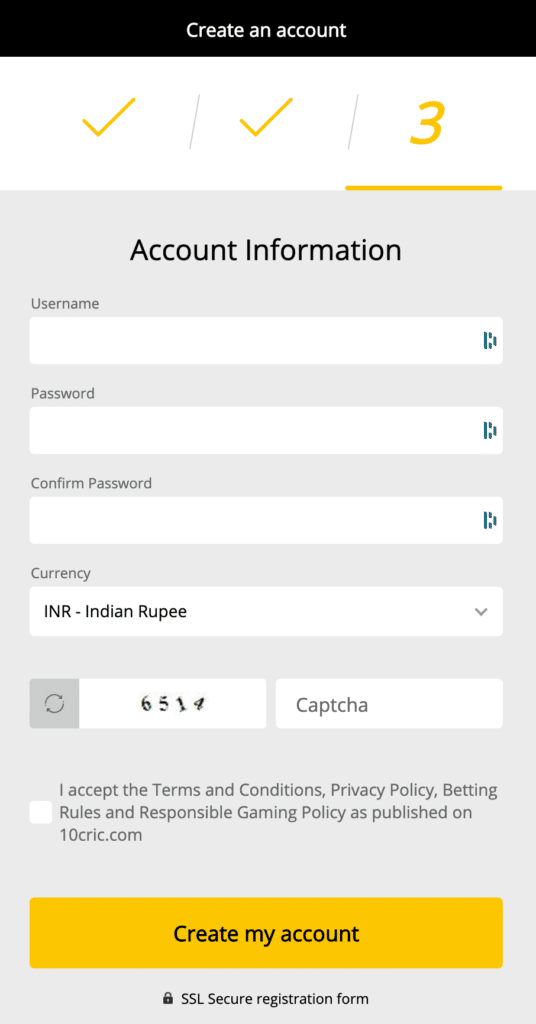 Signing Up and Start Betting
Go to 10Cric and click on sign up.
Fill out your real personal information as per the Pan card. (You can open an account with any other family member.)
Fill out other details.
Fill out username and password
Sign Up on 10Cric
---
Depositing & Withdrawing on Your 10Cric Account
To proceed further, you will have to add funds to your 10Cric account. There are several ways through which you can make deposits as well as withdrawals on your 10Cric account.
There are lots of payment methods you can use to deposit into your account. You can use debit/credit cards, online payment gateways, Bitcoin, IMPS, and many other convenient methods that are safe and quick at transacting money. 10Cric is one of the very few bookmakers that are accepting IMPS as a payment method. You will have to contact the customer support of your bank account to enable this feature. Apart from the traditional methods like plastic cards, online gateways, etc. 10Cric also accepts local payment methods like Paytm & PhonePe.
It does not matter what payment method you are using, depositing money into your 10Cric account will not take more than 10 minutes. You are ready to bet on a variety of options as soon as your amount is deposited into your account.
In case of withdrawals, it may take up to 6 hours depending on the method you are using. In the case of IMPS, you will have to get the feature enabled by contacting your customer support of the bank account.
This function has undergone scrutiny from our end with bank accounts in the South Indian and ICICI Bank – both functions worked fine the nature of the transaction was not revealed in the bank statement.
There is a set process that you will have to follow to deposit funds into your 10Cric account once you are logged in:
1. Login at your 10Cric account
2. Click on deposit on the home page of the website.
3. Choose the method of deposit.
4. Fill the details required.
5. Choose the bank and make the payment.
---
---
Payment Methods
Indian players like having multiple options when it comes to deposits and withdrawals at an online casino. 10Cric India does not disappoint as it has the following banking options available once you are logged in to your 10Cric account:
One of the best things about 10Cric is that it is very secure and safe. 10Cric is using the latest encryption techniques to secure the payments that are made on the website. All the information that the user is providing is kept confidential and encrypted. They are also using a bunch of SSL encryptions which keeps the information on the 10Cric website safe as well.
10Cric is one of the fastest in terms of processing the payments but it is dependent on the methods that you are going for. You can get in touch with the customer support for ensuring the time frame and the best payment method that suits you. They work 24/7 and will provide you with the right guidance. The wide range of payments methods for depositing money online is viable if you are using a bunch of methods already and you are looking for the safest, cheapest and the fastest way to make your payments.
Best Deposit Methods in India
Some of the other methods that you can use to make payments on your 10Cric account are as follows:
Skrill
Skrill is considered to be one of the most reliable methods for online payments across the globe. This is the type of payment method that can be used for deposits as well as withdrawals. 10Cric has integrated Skrill as one of the reliable and fast methods of making online payments. To make a payment by using Skrill, you will have to first create an account on the gateway's website and get it verified. After all of this is done, you can link your Skrill account with your 10Cric account and start making payments with it. You will have to add funds to your Skrill wallet for making payments. You can use a variety of methods through which you can add money on the Skrill account and make payments. One of the best things about using a payment method like Skrill is that all the information about your bank account is not communicated with the betting website.
You will have to pay a transfer fee when you are adding money to your Skrill wallet. For almost all the methods you use, the standard fees for transfers are set at 2.50%. You will have to pay 1% of the total amount that you are transferring from one website to the other.
Read More About Skrill
---
Neteller
Neteller is another widely acclaimed payment method that you can use. Neteller is also used worldwide to make payments. For using Neteller, you have to create an account on the Neteller website and add funds on your account to make payments on your bookmaking websites. After you are done with the process mentioned before, you can link your Neteller account with your 10Cric account and start making payments.
Like Skrill, you have to pay a certain fee for making payments through your Neteller account. The standard fee is set at 0%-5% of the total amount and for adding money in your Neteller account, the fees for most payment methods is set at 1.90% of the amount that you are adding.
Especially for the Indian bettors, Neteller is the best alternative for debit and credit cards or even bank transfers as most banks in India do not recognize betting websites and you might not be able to make payments directly.
Read More About Neteller
---
IMPS & UPI Payments
IMPS & UPI are the safest and the fastest methods of payments in India. Both of them are instant payment methods that you can use to make payments on online betting websites. It is a smart decision that 10Cric added these payments methods. It is going to enable a lot of people to start betting online which will eventually increase their customer base. The safe and fast features of IMPS & UPI have enabled a lot of people to use them and make fast payments online.
One of the things that you have to keep in mind is that you can't perform IMPS transactions with all the banks. Some allow you to make payments with IMPS and you have to get it approved first but with some of the banks, they have banned making payments on online betting websites due to the vague online betting legalisation laws. In that case, before trying to make payments with IMPS, you should confirm with your bank so that your payment does not decline on either end.
Most of the banks might not allow direct bank transfers in India but UPI has enabled these banks to add funds on their betting accounts. UPI is the kind of payment method which is only available in India and that is why the betting websites are adding this method to lure in more people who don't have access to other reliable and accepted payment methods.
Read More About IMPS
---
Paytm
Paytm is an online payment giant in India. Almost everyone who owns a smartphone and has a bank account is using Paytm in some or the other way. Paytm has covered everything, bank transfers, wallet payments and some many other things that Paytm is an important part of a major section of those who use online payment methods.
10Cric, being very popular in India as they are mostly dealing with cricket, had to put in Paytm as their payment method. You can add money to your Paytm wallet and then you can link your 10Cric account with your Paytm wallet. After doing this, you will be able to make payments on your 10Cric account using Paytm.
There are other methods such as PhonePe & Mobikwik, but their way of working is much different than that of Paytm. Some of them deal with UPI like PhonePe while others aren't widely accepted by Indian betting websites.
These payment methods can be used for adding money and withdrawing from your 10Cric account. You can choose from all these options and select the one that suits your preference.
Read More About Paytm
---
Best Betting Sites Accepting Rupees