Page Menu:
FAQ | Is Online Gambling Legal in India? | Legal Betting Sites in India | When Will India Legalize Betting?
---
Here is an in-depth overview of the gambling and betting laws in India to make you more aware of the state of this activity in the country and how the Indian players are finding new ways to earn big bucks.
The Gambling Act: An Overview
India has the Public Gambling Act, a general law which was drafted in 1867 to govern gambling activities in the entire sub-continent. However, a provision under the Constitution of India is there for state legislatures to also regulate gambling by forming their gambling laws for that particular region. Adopted by several states in India, the Gambling Act became the foundation considering which other laws and legislations were enacted by each state to govern and regulate gambling and gaming in their territory. However, most of the gambling laws have become outdated as they don't truly define the guidelines and rules by which online gambling in India should be conducted. This is because all these Gambling Legislations were enacted before the advent of the Internet that has online or virtual gambling options available these days. The Gambling Legislations mostly talk about gambling and gaming activities in a physical realm.
---
Common FAQ's About Legal Betting in India
[ultimate-faqs include_category='faq-gambling-laws']
---
Bottled Up Revenue Potential
Despite the increasing popularity and immense revenue generation potential, betting and gambling in India have been restricted by the Indian laws. The strong disliking of the Indian Courts towards the gambling industry has prevented it from expanding and becoming a source of great wealth for the country. The states of Goa and Sikkim are an exception who have legalized betting in their territory under strict regulations by the state governments.
Most of the states have put restrictions on gambling and betting of all forms since the time of the British rule. The pre-independence laws including the List II of Seventh Schedule of the Indian Constitution permit state governments to legislate on subjects relating to betting and gambling. However, it is interesting to see that the UK has managed to amend the gambling laws where they have allowed all forms of gambling in the United Kingdom, considering the change in the social norms of the country. Also, Goa and Sikkim have legalized betting which has become an example for the rest of the country and may serve as the roadmap for betting and gambling becoming legal in India.
Goa and Sikkim have legalized betting
Gambling in Goa and Daman and Diu
Under the 1976 Goa, Daman and Diu Public Gambling Act, slot machines in five-star hotels and offshore-vessel card-rooms require authorisation and approval from the State Government by paying a recurring fee specified for the activities.
Gambling in Sikkim
Although there are laws by the Central Government that prohibit betting in India, it is up to the state to decide whether it should be allowed or not. Different states interpret the Acts by the Central Government in their sense and for their benefit. This is the reason that the eastern state of Sikkim has become a haven for sports betting.
The Sikkim Regulation of Gambling (Amendment), 2005 gives notifying authority to the State government to demarcate areas where permission for gambling can be granted. A casino can be operated by paying a specified fee to the state government.
The Foreign Exchange Management Act states that the use of any other currency for gambling other than Rupees is illegal. This has caused a major shift in the way betting is done. A punter — the person who places a risky bet or gambles, has found multiple illegal methods of placing the bet. On the contrary, Indians who use online gambling platforms have started using e-wallets like Skrill and Neteller.
Recent announcements by the Central Government of India included the thought of making online gambling legal in India, albeit putting restrictions on the amounts wagered for each bet by a punter along with the number of bets would be regularized.
What All is Exempted?
The literal meaning of the word "Gambling" is "to take a chance or stake something on a contingency". Under the Gambling Legislations, different games and sporting activities have been excluded from the enactment of the law. This includes horse race betting, games of skill, and lotteries that are regulated by the Lottery Laws of India.
'Game Of Skill and Game Of Chance'
Gambling is an activity that is perceived in two contexts — the physical and the virtual. The physical being real-life space with casinos made of brick and mortar. The virtual is related to the Internet, computers, and mobile devices. The Gambling Legislations in India have been modified in a way that today, they exclude all the 'skill-based' activities out of the purview of the restrictions slapped on other gambling-related activities. This prevents any penal provisions, creating a healthy environment for betting and gambling enthusiasts to enjoy the activity.
Here are a couple of instances where the Court held their opinion that led to this exclusion:
State of Andhra Pradesh v K. Satyanarayana and Ors [AIR 1968 SC 825]
"The game of Rummy is not a game entirely of chance like the 'three-card' game mentioned in the Madras case to which we were referred. The 'three card' game which goes under different names such a 'flush', 'brag' etc. is a game of pure chance. Rummy, on the other hand, requires certain amount of skill because the fall of the cards has to be memorised and the building up of Rummy requires considerable skill in holding and discarding cards. We cannot, therefore, say that the game of Rummy is a game of entire chance. It is mainly and preponderantly a game of skill. The chance in Rummy is of the same character as the chance in a deal at a game of bridge."
Manoranjitham Manamyil Mandram v State of Tamil Nadu [AIR 2005 MAD 261]
"Therefore, while it is the right of the appellant to have recreational activities which are not prohibited, the respondent's right to take appropriate proceedings against illegal games of betting, wagering, etc. is also provided for under the Act. Therefore, there cannot be a blanket direction as prayed for by the appellant. The question whether a particular game is a game of skill or chance is to be decided on the facts and circumstances of each case. As and when proceedings are; initiated against the appellant in accordance with law, the appellant shall always have the right to question the same or challenge the action of the respondents if it is not in accordance with law."
These instances help us get an overview of the state of gambling laws in India and inform us that some of the gambling and betting activities have been excluded while the majority have been restricted under extensive guidelines.
There have been numerous debates on what activity should be considered a 'game of chance' and which one should be known as a 'game of skill'. Under Section 12 of the Gambling Act, a 'game of skill' doesn't come under the purview of the law.
The verdict in the Dr. R. K. Lakshmanan v. State of Tamil Nadu [AIR 1996 SC 1153], Supreme Court case defined a 'game of skill' as "one in which success depends principally upon the superior knowledge, training, attention, experience, and adroitness of the player".
Other the other hand, the Court specified that a "game of chance" is "one which the element of chance predominates over the element of skill". Similarly, a 'game of skill' is when the element of skill predominates the element of chance. The true character of the game is defined by the dominance of either the 'chance' or the 'skill'.
The Supreme Court in the same case held that those who like betting on horse races are doing so on a sport that requires skill. Horse racing was considered a skill under the Tamil Nadu Gaming Act of 1930 and the Madras City Police Act of, 1888. The Court through many examples was able to explain that horse racing was a 'game of skill' that is based on a variety of factors, management on a jockey's part along with evaluative skills.
---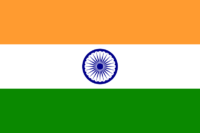 Is Online Gambling Legal in India?
The question of whether online gambling is legal in India or not has many complexities tied to it. Talking about the state of Sikkim, the Sikkim Online Gaming Regulation Act of 2008 was passed in the Legislative Assembly on 28th June 2008 to control and regulate the online gaming through non-electronic and electronic formats.
Sikkim's Stand on Online Gambling?
The Sikkim Online Gaming Regulation Act, 2008 imposed a tax on both gambling and betting activities conducted in the marked territory of Sikkim. Moreover, in 2009, the Sikkim Online Gaming Rules were laid down that are still being regularly amended so the rules do not get old with the changing time and technology.
On August 19, 2015, the Sikkim Online Gambling Act was amended to restrict the offering of "online games and sports game" through intranet gaming terminal under the same license issued to parlours who are operating within the boundaries of the State of Sikkim. Earlier, the act allowed all the licensees to offer the games to betters and gamblers across the country without restricting the service only to the state of Sikkim.
Acts that Make it Legal in Nagaland
The Online Games of Skill Act and the Nagaland Prohibition of Gaming Act of 2016 were drafted for promotion and regulation of the 'games of skill' by issuing licenses to gambling parlours. The act allows license holders under the same act to freely operate in any one of the states in India where gambling is legally allowed.
The Bigger Picture
On the national level, no other Indian state except Sikkim, Goa, Nagaland, and Daman and Diu have allowed any sort of gambling to be legally done. The Promotion and Regulation of Online Games Skill Act of 2016, Sikkim Online Gaming Act of 2008, and the Nagaland Prohibition of Gaming have online gambling mentioned in them which puts this activity in a grey area.
At present, everything in the world can be accessed through the Internet; be it a person from India watching a live stream of a cricket match in England or playing poker, blackjack with various players from other countries, connectivity has made it easier for players to bet and gamble. With no idea of the future, online gambling enthusiasts in India have extensively started subscribing to foreign betting and gambling websites.
There are Internet intermediary compliances, strict anti-money laundering laws, cyber law diligence requirements, and restrictions on foreign exchange earnings which help keep the system transparent and prevent players and service providers from committing any crime.
---
Legal Betting Sites in India
Betway India
One of the most popular and trusted betting sites, Betway India is a user-friendly online betting platform that covers a wide range of events and markets for players to choose their favourite. The site accepts INR as a deposit currency and offers tons of exciting promotional offers that have helped them retain the customers. The major sports they cover include cricket and football. The platform is different from any other international bookmaker as it holds licences in different European countries. With multi-national licensing, the company has to conform to strict safety guidelines, deposit and withdrawal policies, and customer privacy norms.
One of the most popular and trusted betting sites
Major Advantages of Betway for Indian Players:
Accepts deposits in INR currency
Has flexible depositing and withdrawal methods including UPI, Net Banking, e-wallets, and Prepaid cards.
Has a great sportsbook for Indian players that includes games like cricket, football, horseriding, and tennis
Exceptional live betting platform provides a great view of a match
Play Now
Read Review
---
Bet365 India
Being one of the most reliable and largest online bookmakers in the world, Bet365 is active in many countries worldwide including India. They offer the most engaging betting experiences that assure them a higher rate of customer retention. The platform has the biggest selection of sports along with online casino games for punters to place their bets on. Based in the UK, the company was established in 2000 and has more than 23 million customers today. It is licensed by the Government of Gibraltar. Users in India have sports betting options on cricket, football, tennis, badminton, horse riding, cycling, boxing, motor boxing.

Bet365 Advantages:
Covers major sports betting events including ATP Washington in Tennis, Indian Premier League, India's Tour of different countries in cricket, Champions League in soccer, and various other international cricket matches
Also covers domestic leagues like Tamil Nadu Premier League, Twenty20 Big Bash, and much more
Offers very precise odds to players so they win as much as they can
Indian users are provided with the option to deposit and withdraw their money in Indian currency
Offers generous bonus and promotion options
Routinely offers bets even on small cricket leagues
Convenient deposit options including Skrill, Neteller, VISA Card, etc.
Free live streaming for various sporting events
Play Now
Read Review
---

LeoVegas
This is an Indian online betting site that came into the business in 2012. LeoVegas has operations all across the globe and covers a wide range of markets and events. The built-in features such as one-touch sign-on are designed to make the platform much more user-friendly and easy to access. The platform is apt for both beginner and professional betters. New customers are offered a welcome bonus on their first three deposits. This is done to retain a customer and double their betting potential during the initial days.
LeoVegas Highlights:
A wide range of betting apps for Indian players
Blazing fast application
User-friendly interface
Accepts Indian currency (INR) for deposits
Welcome bonus of up to ₹10,000
Play Now
Read Review
---
Royal Panda
Royal Panda was launched to make online betting accessible to every betting enthusiast across the globe. This platform is a welcoming place for betters around the world. They are licensed by various international committees in different countries and operate in a highly transparent manner. Their live sports betting portal covers more than 140 sports and provides a brilliantly optimized mobile app that allows punters to bet on-the-go. Their amicable mascot panda and the enticing graphics create a welcoming appearance, which is sure to convert a visitor into a customer.
Benefits for Indian Players:
The bookie accepts Indian rupees in deposits, preventing Indian players from losing any money on conversion rates.
The sportsbook covers a wide range of sports including basketball, tennis, cricket, and football.
A sign-up bonus of up to ₹10,000 is offered to new players after they have made their first deposit.
There are multiple banking options including MasterCard, Skrill, Neteller, Paysafecard, and Visa.
A highly supportive customer care service with live chat option is provided.
Play Now
Read Review
---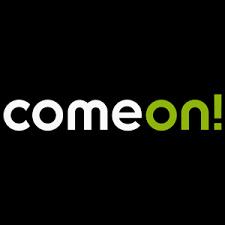 ComeOn
ComeOn is an international betting site that is also accessible to Indian players. It is a trusted European bookie site that features a wide range of sportsbooks for players to place their bets on the favourite one. The interface is easy to navigate through and supports multiple payment methods. The platform covers more than 29 sports and has several other markets on offer. The 24/7 customer care is set up to help players solve their concerns so they can have a great betting experience. The company is based in Malta and available in mobile app format for both Android and iPhone devices.
ComeOn Benefits:
Has great promotions available like the free cricket bets
Accepts Indian Rupees in deposits
A variety of deposit methods are offered including VISA Card, Skrill, Indian NetBanking, and much more.
Withdrawal methods include MuchBetter, Neteller, Skrill, and many more
Offers competitive winning odds of over 90%
Play Now
Read Review
---
Why Horse Racing and Not Cricket?
After legalizing horse racing in India in 1996, the Supreme Court of India was applauded by the betting community for the move. However, there were many critiques to this ruling who asked about cricket and other sports not being legalized despite being 'skilled-based' sports.
The policymakers decided to make horse racing legal in India primarily because of the reason that horse breeding would end in India if the sport was illegal. Since horse breeding is a highly profitable industry, the government's decision was done in good spirit.
However, the focus doesn't shift from the standing problem of cricket betting not getting the legal status despite being the most popular sport in the country. We can only hope that the government reconsiders all the laws and make necessary amendments so that everyone can generate good revenue by making cricket betting legal in India.
More about Cricket Betting
More about Horse Race Betting
---
When Will India Legalize Betting and Gambling?
It is not a hidden fact that millions of Indian gamblers and betters are constantly taking part in these activities through foreign websites or illegal means inside the boundary of India. The Indian Government is very well aware of this fact and still haven't done anything to give more clarity and relief to those who want to gamble and bet.
Talking about the government's intention, the move to make these activities legal could have been done way back when this had started becoming a global phenomenon. Simply amending the current laws to include online gambling would have made things much worse. Since this has never been done in India before, online gambling and betting are still legal in India.
However, to get official legal status, there has to be a representative who can put forth the positive aspects of gambling and betting and provide an entire framework of regulating these activities. There has been a constant debate on both State and Central levels to legalize the activities.
Our opinion on this is that both gambling and betting should be legalized simply for the fact the money would stay in the country in the form of taxes and won't go to other foreign governments. Plus, a sense of comfort and security would prevail among the betting and gambling community, if the activities are regulated and sanctioned by the Federal Indian Government.
More about Betting Laws in India
---
Best Sports Betting Offers in India
---